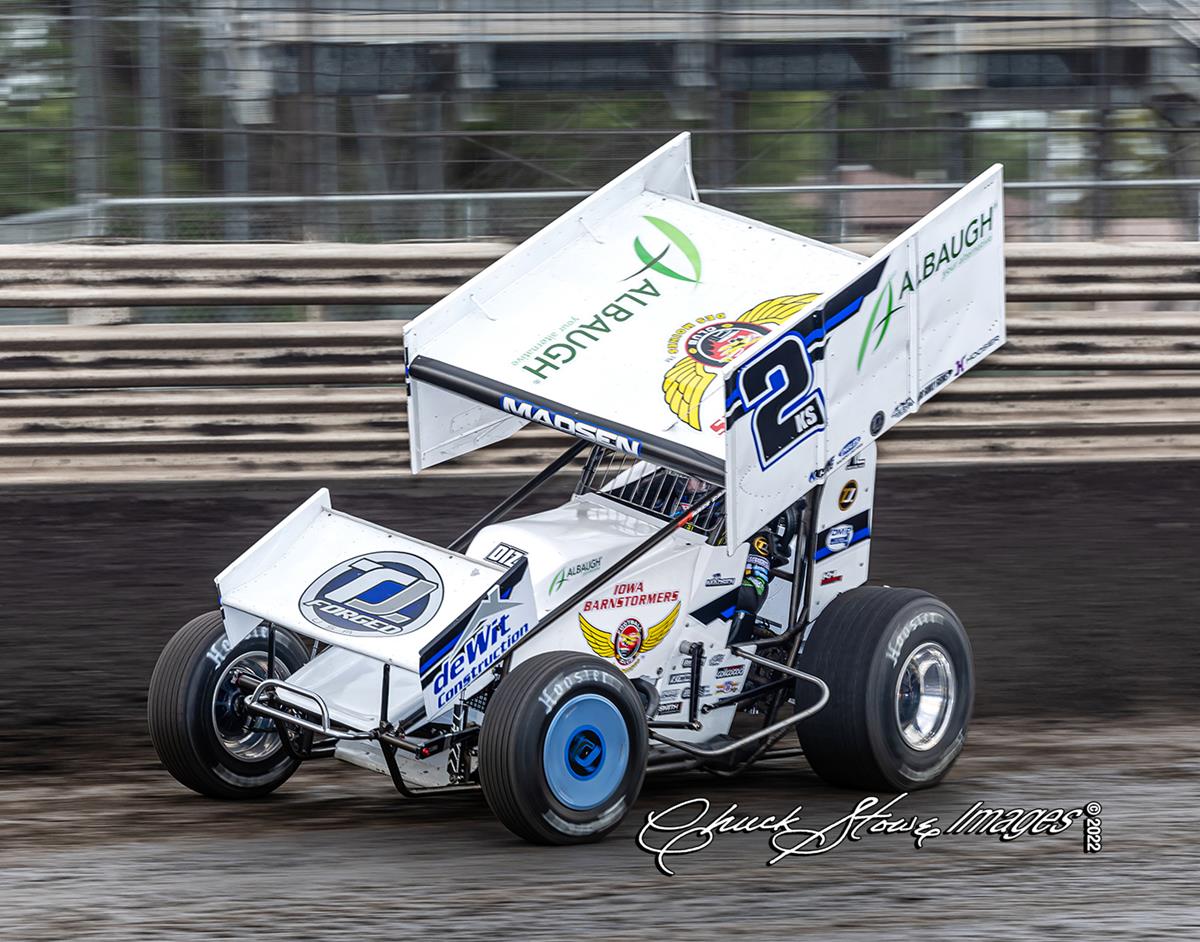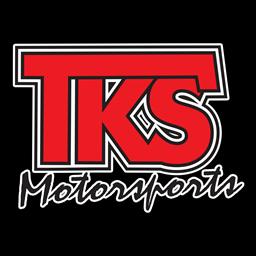 ---
TKS Motorsports and Ian Madsen notch top-ten in Knoxville's season-ending championship program
By Fully Injected Motorsports:
MITCHELLVILLE, Iowa (August 29, 2022) - Mitchellville, Iowa's TKS Motorsports certainly had their ups and downs in 2022, but despite the waves of frustration that accompanied periods of success, the team pulled together and capped their Knoxville Raceway season with a top-ten outcome, finishing tenth, officially, in Knoxville's season-ending championship program on Saturday, August 27.
Piloted by Ian Madsen, TKS Motorsports launched Knoxville's final event with the fifth-fastest time during qualifying time trials, driving on to finish sixth in their respective heat race. Preliminary results allowed Madsen to line up eighth on the A-Main grid.
A make-up feature was also contested during Knoxville's season-ending program. Unfortunately for Madsen, suspension damage forced the Australia native to retire while leading; he was scored 22nd.
"In all, a great way to cap Knoxville Raceway's season, especially considering our luck this year," Troy Renfro stated, owner of the TKS Motorsports, Albaugh LLC, Iowa Barnstormers, deWit Construction, Jersey Freeze, No. 2KS sprint car. "I think we were good enough to win the make-up feature…just some bad luck to hold us back. At least we know where we stand and have the potential to battle up front."
ON DECK:
TKS Motorsports and Ian Madsen will continue their 2022 campaign with the Annual Fall Sprint & Midget Nationals at Lake Ozark Speedway in Eldon, Missouri, on Saturday and Sunday, September 3-4. The event will feature the POWRi 410 Wing Outlaw Sprint League.
SPECIAL THANKS:
AL Driveline, Albaugh LLC, Allstar Performance, ATL Racing Fuel Cells, Billy Bell House Moving, Brown & Miller Racing Solutions, Central Iowa Sheds, deWit Construction, DMIP – Des Moines Industrial Products, Engler Machine and Tool, Hoosier Tire, Iowa Barnstormers, Jersey Freeze, Justice Brothers, KH Suspensions, Kistler Racing Engines, KSE Racing Products, JR-1, Mipa Professional Coating System - Lapland Distributing, LLC, Safe Comp Solutions, Schoenfeld Headers, Serenity Custom Woodworking, Smith Titanium, TJ Forged, United Classic Body & Paint, Webb Family Farms, Wilwood Racing, Winters Performance Products.
STATS:
Top-fives: 0
Top-tens: 3
HIGHLIGHTS:
Finished eighth (Tasker Phillips) during the Border Battle opener at Jackson Motorplex in Jackson, Minnesota, on Friday, June 17. Finished seventh (Ian Madsen) in Lee County Speedway POWRi 410 sprint car start on Sunday, July 10. Finished 13th at Knoxville Raceway on Saturday, July 16. Scheduled to start front row until Mother Nature interfered on Saturday, July 23. Qualified for Knoxville Nationals B-Main and finished 16th. Finished tenth (Ian Madsen) in Knoxville Raceway's season-ending championship program.
SOCIAL MEDIA:
Facebook: https://www.facebook.com/TKSMotorsports2KS
Twitter: https://twitter.com/TKSMotorsports
News coverage: https://www.fullyinjected.com
Online home: https://www.tksmotorsports2ks.com
BROADCAST COVERAGE:
Watch the All Star Circuit of Champions online at www.floracing.com.
Watch the World of Outlaws online at www.dirtvision.com.
Watch Knoxville Raceway online at www.dirtvision.com.
Watch Huset's Speedway online at www.dirtvision.com.
Watch Jackson Motorplex online at www.dirtvision.com.
CONTACT:
Photo: Chuck Stowe
Tyler Altmeyer
altmeyer119@gmail.com
info@fullyinjected.com
Home: www.fullyinjected.com
Twitter: www.twitter.com/@FI_Motorsports
Facebook: https://www.facebook.com/FullyInjectedMotorsports/
---
Article Credit: Fully Injected Motorsports
Submitted By: Tyler Altmeyer
Back to News